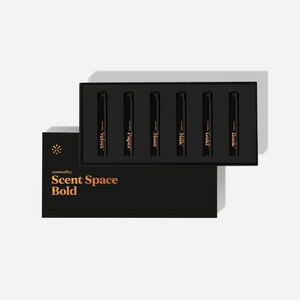 As the name suggests, there is no modesty when it comes to the Bold collection. Infused with darker, richer, exotic notes, these amplified renditions of their 'Expressive' counterpart embody the concept of 'more is more'. Ideal if you intend on making your presence known and turning heads with a unique, trailblazing scent, these fragrances are to be noticed by you and everyone else.
They were ok, most of them I liked better for my boys as they have a more masculine scent.
Great smells
I like all of them thanks for the fast shipping I will be buying more.
A little goes a long way
Very unique and beautiful!! Use lightly. Lasts a couple days
Didn't realize how much I'd like these
Book, Paper, and Moss have been my favorites from the expressive, but wasn't a fan of the others.
Bold is a different story however, with each smell more wonderful and exotic. I even find myself loving the scents I previously didn't from expressive: Milk, Velvet, Gold.